Dominica's citizenship by investment program is gaining much attention these days. Well, you will be astonished to know the benefits of the same. If you want to know more about this program, you can read this guide till the end.
Dominica's citizenship by investment program was established in 1993. Since then, it has helped many investors get everything they need from citizenship. Some examples are traveling without a visa, tax benefits, business opportunities, and more. This program is famous worldwide, and more people will consider it in the future.
The application procedure Dominica citizenship program is straightforward to learn. Even beginners can do the same without any complications. We will also provide you with all the steps included in the process. You can read and understand them to get started with the procedure.
One thing you should know about this program is that there are some eligibility requirements you need to be aware of. You must be familiar with everything before starting the application process. Let's not waste any more time and get into it.
Why Should You Consider Dominica's Citizenship By Investment Program?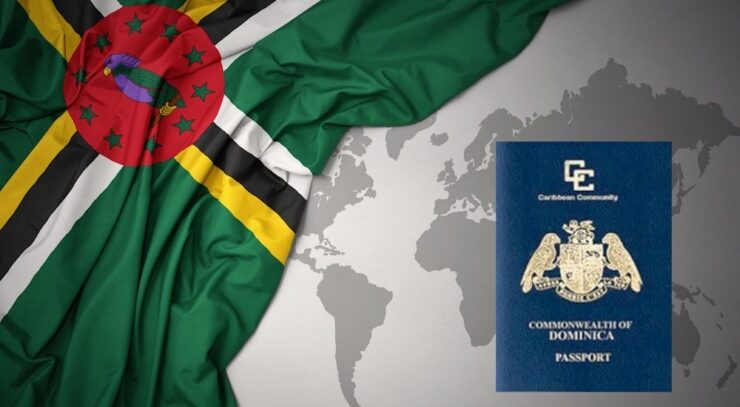 It is one of the most common questions asked by people. Many people don't know the use of this program, its benefits, and other things. That is why everyone should gain knowledge regarding the same. This way, they can decide whether it is an excellent option to consider or not. Here are some reasons to choose this program.
1. Travel access to various countries without a visa
Every international travel requires a visa. Sometimes, visas take more time to get approved, and many inconveniences happen because of this. In this situation, what can you do? There is a simple solution to this problem.
The most significant advantage of considering the Dominica citizenship program is that it provides free visa travel to over 140 countries. These include Hong Kong, Russia, Switzerland, Malaysia, the United Kingdom, etc.
As you don't need to wait longer for visa approval, the traveling process becomes convenient. That is why more and more people are getting attached to this program. Business people and investors who travel frequently are more inclined towards getting it.
2. Tax benefits
Dominica's citizenship by investment program also provides numerous tax benefits. Once you are eligible for the same, you don't need to pay any income tax, corporate tax, and other types of tax. This way, you can save more money for your future security.
It seems impossible, but getting citizenship can help you overcome all the issues and problems people usually face. It doesn't matter how much the taxes are. You won't need to look after them. It is another reason why people prefer it over other incentives or programs.
3. No unnecessary eligibility requirements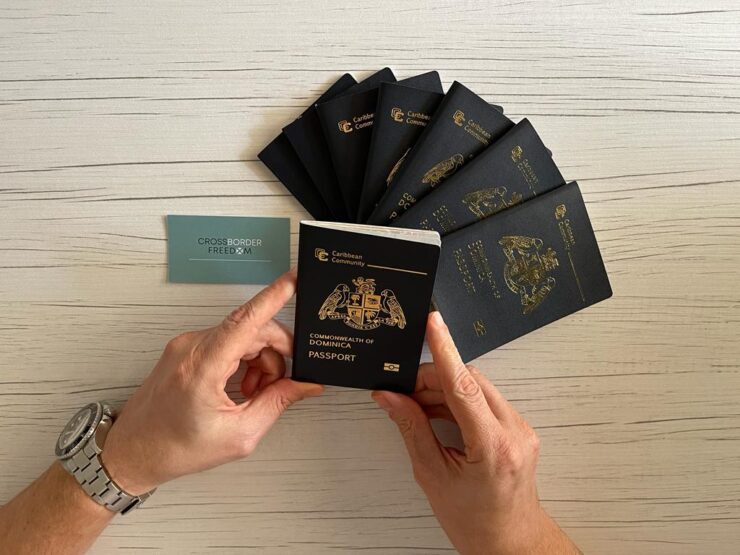 One unique thing about this program is that you don't have to fulfill unnecessary requirements. In some cases, there are different eligibility requirements related to the study, work experience, and more. It is not the case with this citizen program. You can complete the procedure without needing all these things.
The simplicity of the procedure is a well-known feature of the same. You can easily read the instructions and work according to what higher authorities say.
4. Reasonable prices
There is a misconception about Dominica's citizenship by investment program that its rates are expensive. Well, in reality, the donations start from $100,000. So, it is a brilliant option for you.
These donations might be reasonable but also valuable. Therefore, you should consider investing in them and getting your desired benefits. Also, make sure to research everything before beginning anything.
5. The effortless and immediate method
The application method for the citizenship program is also convenient to learn. You don't have to go through a tricky procedure. It has been more than a decade since the arrival of this program. Many things have been enhanced in the application method.
Now, you can use online assistance to eradicate uncertainties and complexities. Also, it will take only a few days to finish the entire procedure. That is how it has become more straightforward.
6. Obtain double citizenship
You can also have double citizenship in Dominica with this program. For instance, if you are a native of a different country, you don't need to eradicate that citizenship. You can become a citizen of both countries because it is allowed in Dominica.
7. Get all the rights
As a Dominican citizen, you can receive all the rights with this citizenship program. You can work, study, and do many other things like an ordinary citizen without any restrictions. Therefore, it is considered a suitable citizenship program for everyone.
What Are The Eligibility Conditions For Dominica's citizenship program?
Before moving to the application procedure, check whether you are eligible for it or not.
The individual should have an age of eighteen years or more.
The individual should not have any illnesses at the time of application.
The individual must not have any previous lawbreaker record.
The individual must get earnings from reliable sources.
The individual must have a good background and status to qualify for the program.
What Are The Steps Included In Dominica's Citizenship By Investment program?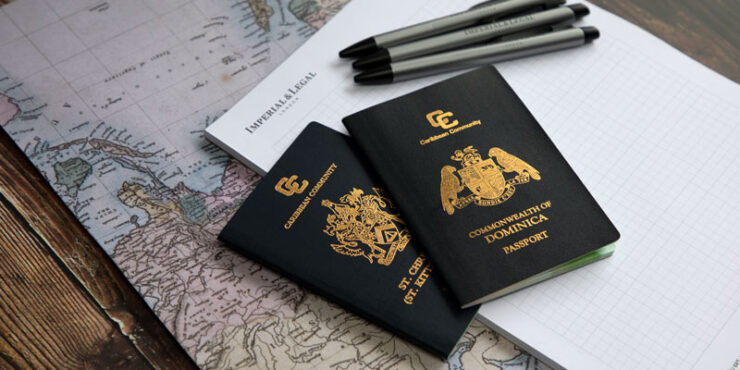 You can complete the procedure by following these straightforward steps-
Hire a reliable agent: A reliable agent will guide you through the process and help you apply. The individual should be capable of doing everything on your behalf.
Submit necessary paperwork: You must submit all necessary paperwork for the process. They should be authorized and genuine.
Background check: A background check will ensure you are a genuine citizen. The higher authorities will like to know more about you.
Investment or fees: You must pay the investment amount required for the citizenship program.
Check the approval status: After submitting everything, you can check the approval status offline or online.
Final Thoughts
Dominica's citizenship by investment program is a brilliant opportunity to get the most advantages. We hope you are now familiar with the eligibility requirements and process. You can now start the procedure if you wish to apply.