Zrenjanin (Serbian Cyrillic: Зрењанин) is a city located in the eastern part of Vojvodina, Serbia. It is the administrative centre of the Central Banat District. The city's population is 76,511, while the Zrenjanin administrative area has 123,362 inhabitants (2011 census data).
Zrenjanin is the largest city in the Serbian Banat, the third largest city in Vojvodina (after Novi Sad and Subotica) and the sixth largest city of Serbia.
Name
The city was named after Žarko Zrenjanin Uča (1902–1942) in honour and remembrance of his name in 1946. He was one of the leaders of the Vojvodinian Communists and Partisans. During World War II, he was imprisoned and released after being tortured by the Nazis for months. Later he was killed while trying to escape from being recaptured. The former Serbian name of the city was Bečkerek (Бечкерек) or Veliki Bečkerek (Велики Бечкерек). In 1935 the city was renamed to Petrovgrad (Петровград) in honor of king Peter I of Serbia.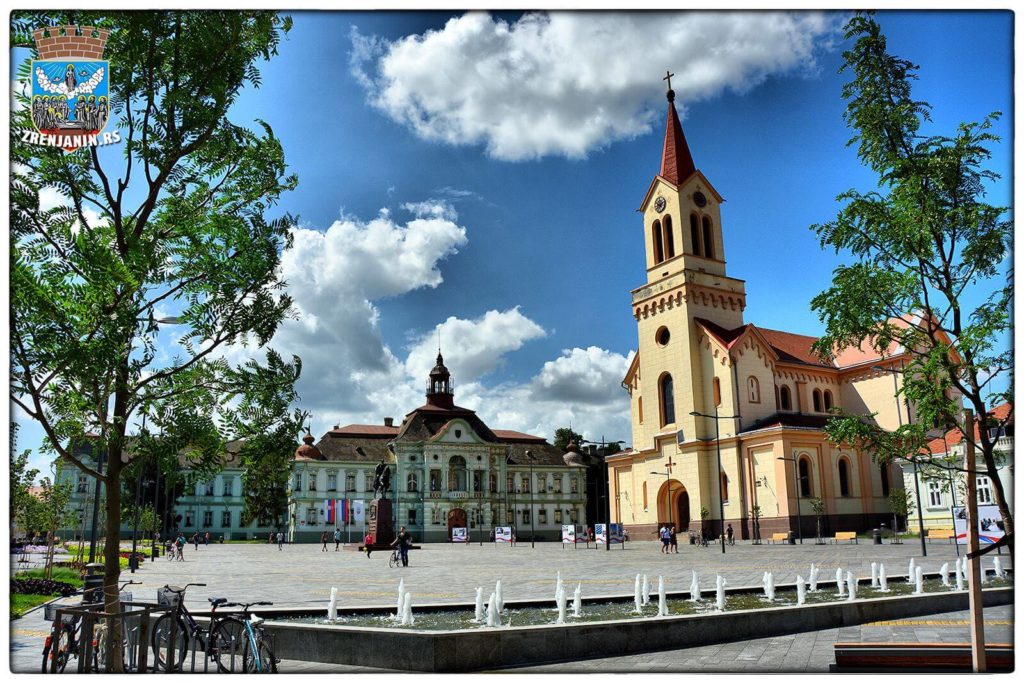 In Hungarian, the city is known as Nagybecskerek, in German as Großbetschkerek or Betschkerek, in Romanian as Becicherecul Mare or Zrenianin, in Slovak as Zreňanin, in Rusin as Зрењанин, in Croatian as Zrenjanin, and in Turkish as Beşkelek (meaning five melons) or Beçkerek.
It is assumed that Zrenjanin's original name, Bečkerek/Becskerek, comes from Hungarian word kerek ("forest, grove") and the surname of the 14th century nobleman, Imre Becsei, who had large estates in the area. Therefore the name would be translated into English as "Becsei's Forest". The original name received an adjective meaning "great/big/major" in the languages of the Banat (Serbian: Veliki or Велики, Danube Swabian: Groß, Hungarian: Nagy, Romanian: Mare), to distinguish it from a village of the same name in the Romanian Banat, that is usually referred to as small Bečkerek (cf. Serbian: Mali Bečkerek or Мали Бечкерек, Danube Swabian: Kleinbetschkerek, Romanian: Becicherecu Mic, Hungarian: Kisbecskerek).